Pumps
Green Genetics is a specialised pumps supplier, providing a wide range of pumps and pumping equipments to clients from facilities and property management, hotels, we are able to guarantee we provide you with the most premium,trouble-free, and reliable pumps according to your specific needs. We offer High Pressure Pums, Metering Pump, Centrifugal Pump, Submersible Pump, Diaphragm Pump and all kinds of industrial pumps
Dosing Pumps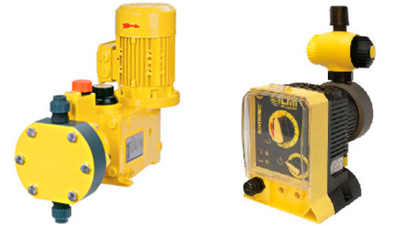 Advanced diaphragm metering pumps can be used to accurately and reproducibly provide chemical dosing for a variety of industrial applications, including, pH, ORP and chlorine.           Diaphragm metering pumps can pump acids and chemical liquids. These pumps have different ways to adjust the flow rate. The flow rate can either be change by adjusting the stroke length or by the pulses. This gives the users ease while using the machine. The dosing metering pumps also has number of smart functions that allow users to operate them with ease.

Chemical Pump, Magnetic Drive Pumps

          Magnetic Drive Pumps are a leak free centrifugal pump for any corrosive or hazardous chemical including dirty, aggressive, solids laden liquids.           Magnetic Pumps are non-metallic, sealless magnetic drive centrifugal pumps. The mag drive pumps have no mechanical seals or packed glands. The pump liquid is hermetically sealed from the driving end and the driving power is transmitted via magnetic force using powerful synchronous magnets (magnetic coupling).           All of the wetted parts in a magdrive pump are made of engineered plastics and high grade ceramics meaning they are a corrosion resistant pump.

Air Operated Diaphragm Pumps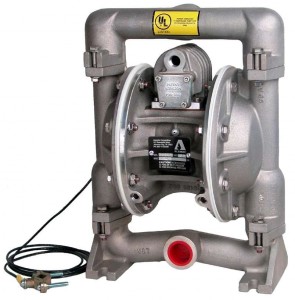 Air operated diaphragm pumps or pneumatic diaphragm pumps are reciprocating pumps where the working elements are flexible diaphragms. We offer a complete range of air operated diaphragm pumps in different materials for pumping and transferring liquids and chemicals.

Submersible Pumps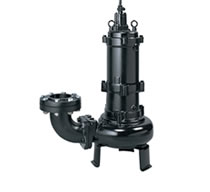 Submersible pumps involve a submersible motor with a close coupled to single stage pump that allows the entire assembly to operated submerged. Submerged motor, either air-filled or oil-filled. Different impellers are designed to accommodate solids of various sizes Tsurumi: A/AT, AB, B, BZ, C , HS, KTV, KTZ, LSP, LB, LCS, PU/PUA, SF, SQ, U.UZ, UT Series Lowara: DOMO, DOC, DN, DIWA, DL/DLC/DLS/DLV, DLG, 1\300 Series, Kawamoto: WUO3, WUP3

Submersible Ejector, Submersible Aerator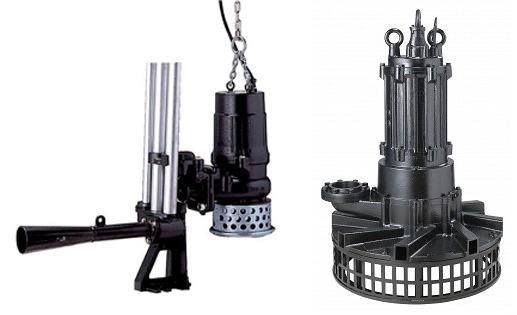 Submersible Ejectors are designed for both very high oxygen transfer and excellent mixing. The best application is used in Sequence Batch Reactors were high oxygen transfer is required during the aeration cycle and when the air is shut off, mixing only during the anoxic cycle.           Submersible aerators are used in aeration tanks and aeration depositing tanks of waste water treatment plants. They oxygenate the mixture of waste water and sludge and treat the water by biochemistry or oxygenate the breeding pools Tsurumi: BER, TRN Series STAC: SKA, SJA Series

Centrifugal Pumps

          These centrifugal pumps come in many different options. These pumps come in complete cast iron, stainless steel and even plastic pumps. The good thing about these types of pumps are that you can put them in parallel for more pressure or series to get more flow or have duty/standby operation. • Close coupled or long coupled installation • Inline design and end suction • Self priming versions available • Various materials of construction including cast iron & stainless steel • Vortex & open impeller options

Three Lobe Roray Blower

          A rotary air blower with a three-blade rotor. A highly well-balanced rotor and innovative helical outlet port minimizes violent impact and pulsation noise. It is applicable to a wide variety of applications. Tsurumi: RSR series